Schedule your social media posts across all networks in the same place.
Image watermarking; Schedule Stories on Facebook & Instagram; and more!
Your team members can review, edit and contribute to your social media posts.
Stand out in Google search results by scheduling posts to Google My Business.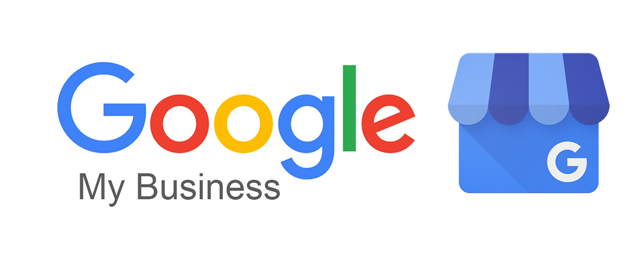 We Support Google My Business
Schedule posts to your Google My Business card to stand out in Google search results.
Try It Free
Schedule Stories, Pictures, Videos, & Carousels
The most Instagram scheduling options ever.
Our platform allows you to schedule posts to your Instagram Stories and Facebook Stories. Pre-schedule photos and videos to your story, on your own time.
Direct scheduling & posting to Instagram
Regular posts, Stories, and Carousels
Auto-post first comment
Add location
Search & re-post media from Instagram
Saved hashtag groups & captions
Repeat posts with custom frequency
Preview before posting
"Close Friends"-only Stories
Try It Out
Our tools help you...
Supercharge your social presence.
Active social media means more reach, more likes, more clicks, and creating fans of your brand.
Upload your own watermark for images
Use your own Dropbox or Google Drive
Calendar view of scheduled posts
Organize your profiles into posting "groups"
Save captions & hashtag groups to use later
Realistic previews
File manager
Emoji keyboard
Try It Out
Visually Unleash Your Brand
Schedule video posts to YouTube.
You can finally schedule your YouTube posts in the same place you schedule the rest of your social media! Our premium plan includes the ability to schedule your videos on YouTube.
Direct scheduling & posting to YouTube
Add categories & tags
Pull video files from YouTube to re-post
Preview before posting
Try It Out
Social Media Expert Blog
Check out our latest posts with tips and tricks for using social media to the fullest.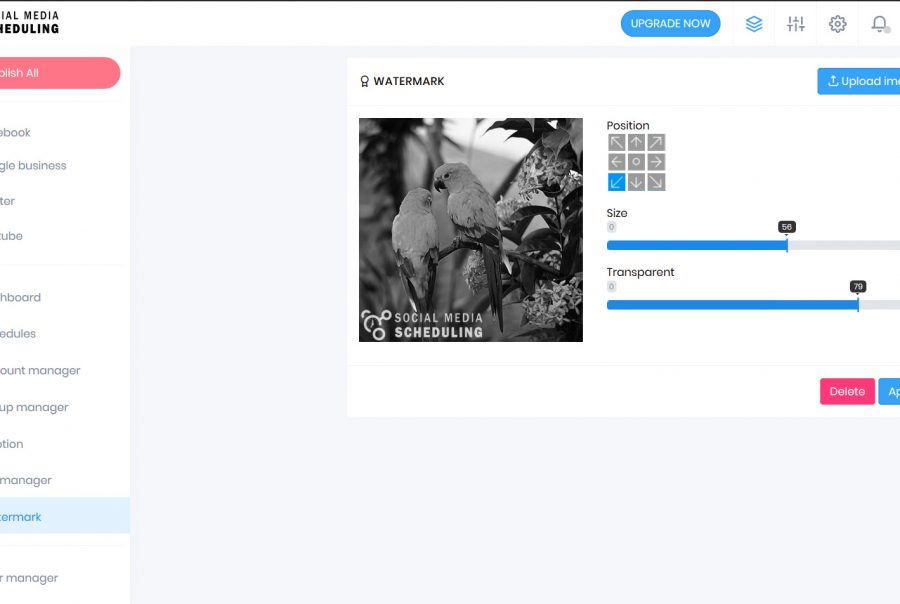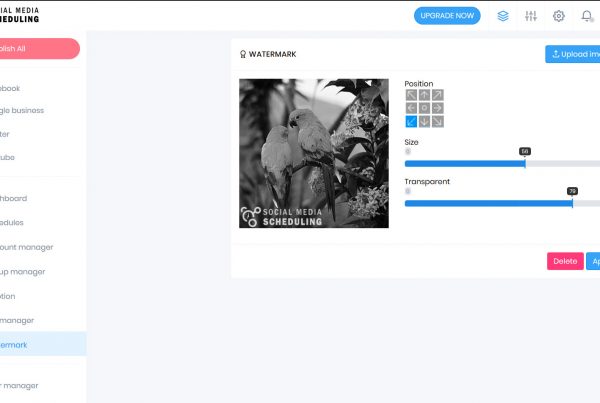 Our Watermark tool automatically applies your logo to all images you post. Just upload your…
More Blog Posts